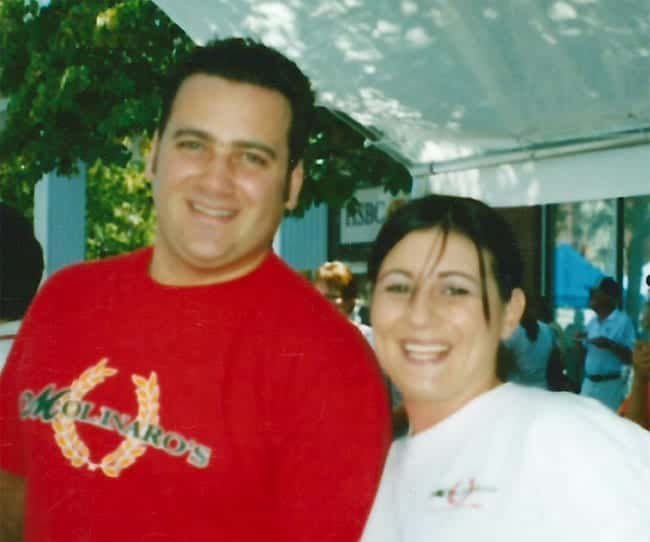 About Us
Molinaro's has been a part of the Lockport community since 1996. Started in the kitchen of the old Summit Street Saloon, Molinaro's has expanded over the years to include a bakery, take-out caffe, and full service restaurant at its current location on 90 Walnut Street.
It has always been a dream of Owner, Michael Molinaro to create the business that you see today. The success that has become Molinaro's Ristorante is shared with wife Sarah, sons Matteo and Rocco along with many other devoted family members. Michael's mother Antoinette and father Michael are always on hand to greet customers and lend a helping hand. Mike's brother Anthony and sister Rosamaria's families have become an integral part of growing and shaping the business.
It is a place where our regular customers become extended famiglia and where we always welcome more!
Per Centi Anni! Here's to 100 more years of serving our community and growing our Molinaro's family!
A Message from Mike
As far back as I can remember, every Sunday we would go to my Nonna Molinaro's house for spaghetti and meatballs. The men in the family would be sitting at the table, drinking their homemade wine and playing "scoupa", a traditional Italian card game, while the women would be in the kitchen preparing our traditional Sunday feast.
My cousins would joke with me because I always wanted to be in the kitchen helping my grandmother and mother. From those days on, I have remembered the recipes and have shared them at my restaurant with thousands of people. I know you will enjoy them as much as my family has for many years.
Buon Appettito!