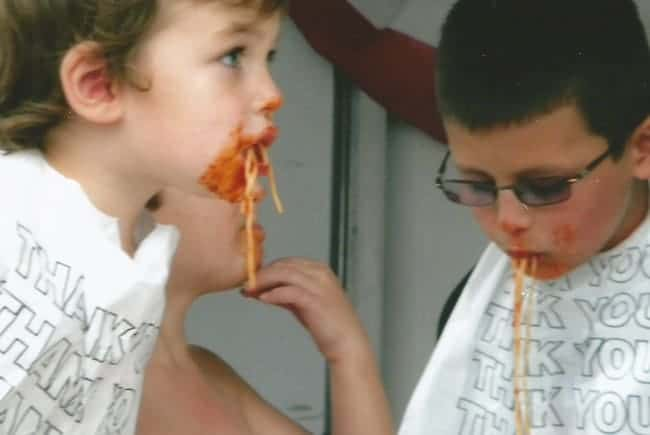 Annual Italian Festival
The Molinaro's Italian Festival has been an annual event since 2000. The festival was created to celebrate Antoinette's successful battle against breast cancer and to honor and help others in our community going through the same.
Over the years the festival has grown to include a number of local businesses and restaurants to share in a day of fun, family, and food. Each year's entertainment includes various local musicians and performers, a multiple team bocce tournament, Chinese auction, and basket raffle. And what would an Italian festival be without a homemade sauce and wine contest where anyone can enter to see if they have what it takes to be il migliore, the best!
The festival is held on a Sunday during the summer, usually late July or early August. It is an outdoor event- rain or shine, held in the parking lot of Molinaro's, 90 Walnut Street (corner of Walnut and Pine). Traditionally, all proceeds from the event have been donated directly to Team Cure at Roswell Park Cancer Institute. However, over the last few years, we have decided to extend our fundraiser to include both Roswell Park Cancer Institute as well as to honor local members of our community who are battling cancer. Not only can we work together to find to a cure, but also we can help support those in our own community fighting this disease.
Cancer has unfortunately become a common affliction of our family members, our friends, and our community. It is because of our supporters and generous community that the festival has become such a successful event and that we have been able to fund raise over $80,000.00 for cancer research at Roswell Park Cancer Institute. We take great pride in being able to share with you the ability to help our community in the fight against Cancer.
If you'd ever like to get involved, please call 716-438-0631 and leave a message for Antoinette Molinaro. We always welcome those to join the fight for a cure!
Stay tuned as we inch closer to next year's event for more information! We look forward to seeing you all again soon!